Peace in strength. Like the mighty oak that has survived some 600 years in what is now my back yard, we engage with experience and resilience. Whether the winds blow hard or the sun shines bright, we go on, deeply rooted and stretching for the heavens.
Strength in peace. Many challenges of the world, and Pharmaceutical R&D, grow out of mere misunderstandings. We seek to enhance mutual understanding and peaceful cooperation toward shared objectives.
- Peace and Strength by Kevin Freiert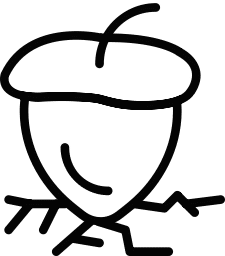 She encouraged each of us to find our crack in the expansive ice of rare disease and drive a wedge into it. The effort of everyone continually working their own little crack (science, policy, direct experience, economics, medicine, fundraising, advocacy, or whatever) will eventually weaken the ice enough to shatter it. Together we can beat these diseases. This got me thinking about the contribution of Salem Oaks.
Read More